There are a variety of treatments for eczema, including creams and ointments. But your doctor may also recommend moisturizing methods, like "soak and seal" and "wet wrapping." These therapies can help your topical medicines be more effective.
Everyone's eczema is different, and there are many ways you can manage flare-ups. Talk to your doctor about therapies that may work best for you.
Help us raise awareness about eczema and AD during Eczema Awareness Month by sharing the messages below on social media.
Share on Social Media
Share this picture and message on social media. To download the picture, right-click the image and choose "Save image as..."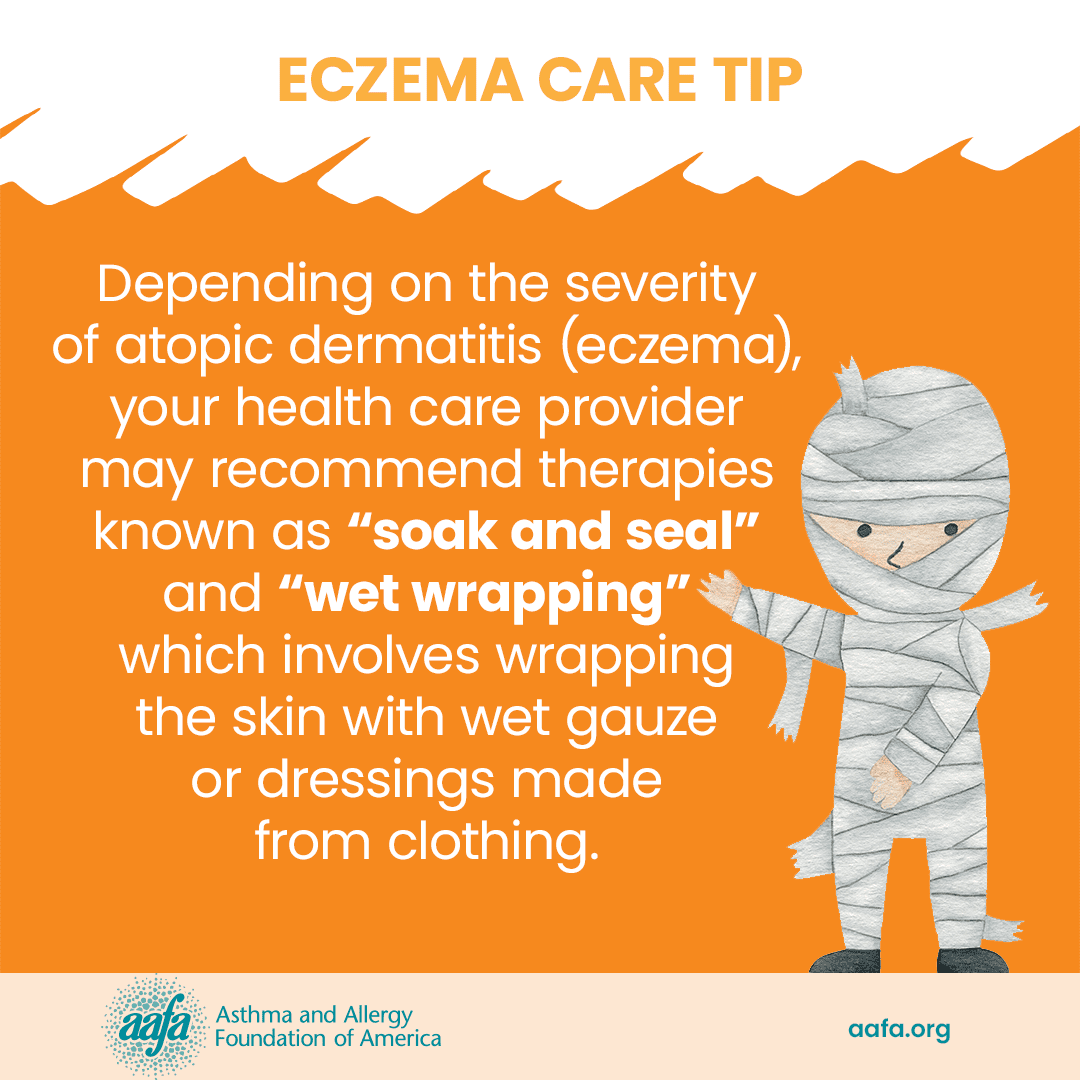 Atopic dermatitis (AD) is the most common form of #eczema. It is a chronic, inflammatory skin disease which results in widespread rashes and patches of itchy skin. #ADinAmerica www.aafa.org/eczema-awareness
Share on Twitter
We also have easy-to-share tweets to help you raise awareness.
October is Eczema Awareness Month. If you have eczema,
join our free online community
to talk to others with eczema in a safe, supportive environment. You will also get updates on allergy and eczema news and research from our blog.